Escape the mondane everday life. Wake up to be greeted by the warm sun and the refreshing Karst ground, under which centuries-old stories written by Mother Nature are hidden.
Imagine being awakened in the morning by the gentle rays of the sun and the intoxiating scent of lavender. Your feet touch the refreshing Karst ground, under which centuries-old stories written by Mother Nature are hidden, and your gaze rests in the dark green colors of the forest, which can hardly wait for your visit and ground yourself in the company of pine, juniper and oak trees. Under the window, you are greeted by a real Lipizzaner, who invites you to a breakfast on the terrace among the blooming hydrangeas. Take a break away from the stress of everyday life and take time to discover the still undiscovered corners of your soul and what really counts in life. Nature. Experiences. Family. Welcome to Tmbin's Barn.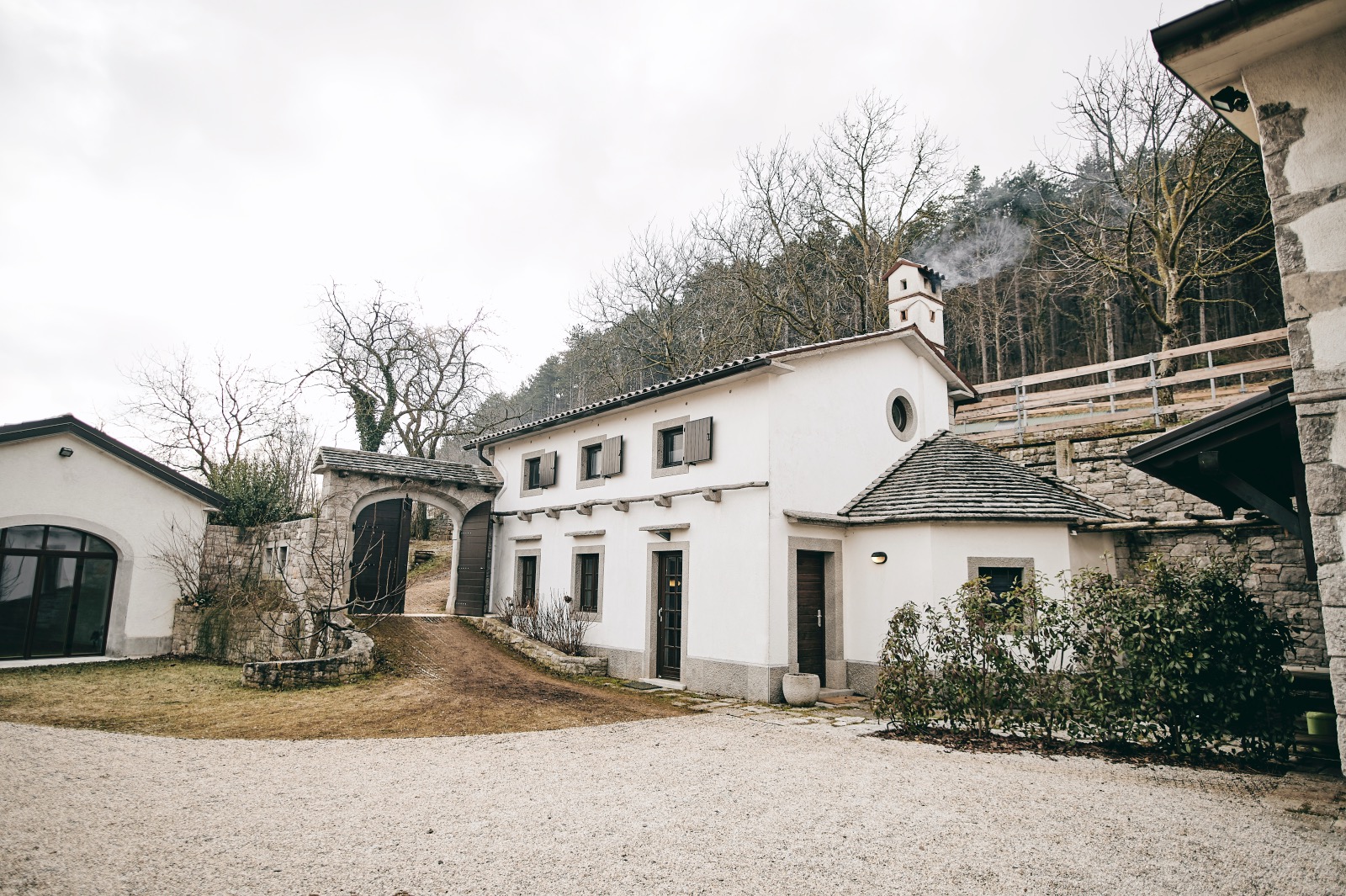 Tmbin's Barn is arranged in a typical old Karst cottage, on the site where a barn once stood – hence the name "Tmbin's Barn". The completely renovated holiday home is made with natural materials – warm wood and cold Karst stone from our own production. It offers the perfect accommodation for a family or up to 6 people and your pet. Right next to the cottage there is a horse stable with five Lipizzaners, a terrace, a garden with comfortable accommodation, lots of green areas for spontaneous children's play, a picnic area with barbecue and a children's tree house to create new holiday memories.
For complete comfort we offer:
Parking
Free parking in front of the holiday house.
Family room
Room with 4 beds and a small couch bed, bed linen, wardrobe space, extra long beds (length of over 2 metres).
Internet
Free wireless internet connection.
Bathroom
Bathroom with a bathtub or a shower, WC, towels, toilet paper, toiletry, washing machine and laundry drying rack.
Kitchen
Kitchen with dining table, cooking station with stove and oven, kitchewear, kettle, fridge, dishwasher and cleaning equipment.
Living and dining area
Living room with a dining area, fireplace and LCD TV.
All rooms are heated by a central closed fireplace and air conditioned. Smoking is prohibited in all areas.
Extras
We are a family friendly location which offers:
Children TV programmes

Books, DVD's, music for children
Board games and puzzles
Large green areas for a spontaneous children's play and a tree house
Babysitting (surcharge)
Fresh air activitires
Picnic area
Garden equipment
Outdoor dining area
Terrace
Grill area
Porch
Terrace
Garden
We also offer
Organized excursions

24/7 reception

Grocery delivery (surcharge)

Electric bike rent (surcharge)